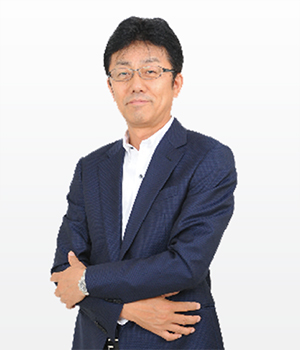 I was brought up on a persimmon farm in Fukushima, and I always found the task of peeling persimmons by hand to be inefficient and laborious. Even the semi-automatic peeler my mother bought only spun the fruit and still required that the user do the hard work of peeling.
This semi-automatic peeler was all we had for a few years, but the manual peeling motion required to operate the device ultimately affected my mother's health and resulted in a shoulder injury. From that day forward, my mission was clear: I was driven to develop and build a fully automated persimmon peeler that would improve the user's quality of life.
Like any truly meaningful endeavor, there were tough challenges on my ten-year road to creating the "Peel-A-Ton" peeler. But all of the hard work was well worth it: "Peel-A-Ton" is a superior, fully automated design that is widely recognized in the food processing industry and has earned the highest market share in Japan.
With the success of Astra's first entry into the market, we have looked to the future and our ambitions have grown accordingly. We wanted to apply the skills and peeling processes that we learned and to use them on a wider variety of fruits and vegetables. Understanding how best to peel an apple proved relatively simple, but we soon discovered unique challenges in peeling thicker-skinned fruits like oranges and kiwis.
The creation of peelers that can adapt to a variety of fruits and vegetables took years of development work. Again, the hard work has been worth it: Astra now has a complete line of peelers that can handle larger fruits like pineapples and mangos.
Astra still has a long way to go toward its goal of freeing people from the drudgery of hand peeling. Astra fruit peelers are innovative, fully automated fruit peeling solutions that put our user's quality of life first.
CEO Hirotaka Ichijo