June 29, 2022
Automatic Fruit Peeler Saves 50% Labor Cost and 30% Waste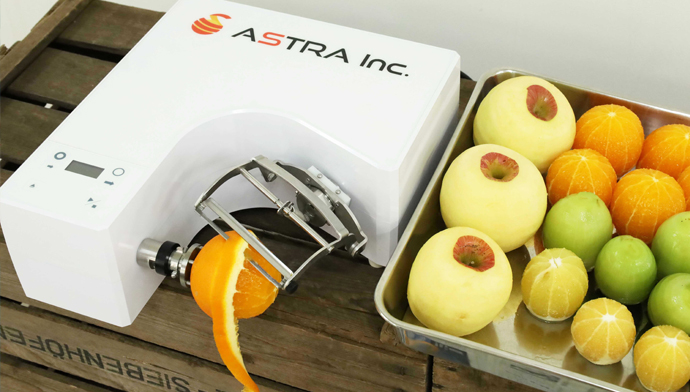 The result of two decades of innovation, Astra automatic peelers are designed to peel more than 20 different fruits and vegetables. They are the ideal time and labor-saving solution for supermarkets, convenience stores, restaurants, hotels, schools, distilleries, and large-scale facilities like fresh-cut food commissaries that prepare value-added foods for airlines, hospitals, and luxury cruises.
Why, in this modern age, do so many people still peel fruit by hand? Because they don't know about Astra automatic peelers! An Astra peeler can peel 4 times faster and improve yield rate by 20% compared to peeling by hand. Our customers can expect to recoup their investment in an automatic peeler in as few as 2-3 months of saved labor costs. Easier peeling with an Astra peeling machine means happier workers, saved costs, and increased sales.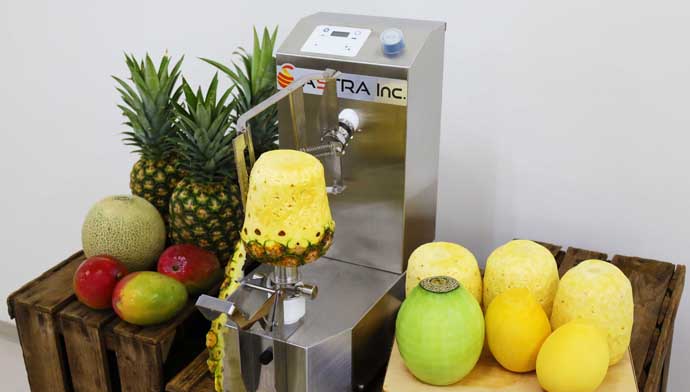 A supermarket in California sells peeled mangoes—a lot of them, every day. They used to take 4 workers working 8 hours, 5 days a week, to prepare all their fresh-cut mangoes for sale. Once they started using the Astra peeler, that number dropped to 3 workers, working only 5.5 hours for 5 days a week, for a nearly 50% savings in labor costs. This supermarket succeeded in recouping their investment in only 1.5 months.
A pineapple farm in Southeast Asia used to peel their pineapples with 2 workers peeling 40 kg total per hour. With the Astra peeler, they increased their throughput to 150 kg per hour with only 1 worker—a 750% increase in productivity. Not only peeling speed but also yield rate increased dramatically, from lower to 50% by hand to up to 65% with the Astra peeler.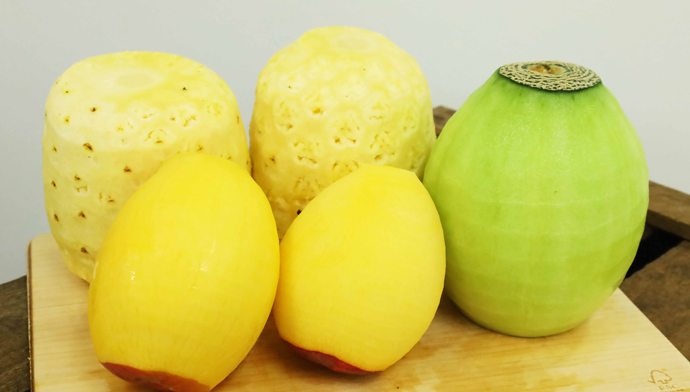 These examples are no exceptions. Astra peeling machines are used in 40+ countries, helping meet customers' needs worldwide. Supermarkets, dried fruit producers, fresh juice makers, distilleries, and other fruit-related companies use the Astra peeler, saving costs and increasing productivity.
ASTRA Inc. expects a surge in demand from overseas markets, and is currently looking for distributors in many areas. For more information, please contact:
Sales Manager: Ryo Takeshita